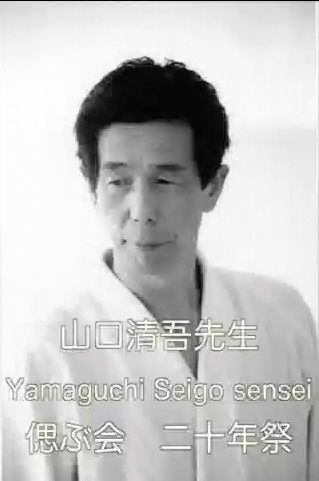 Aikido Yamaguchi Seigo sensei 20th memorial event by Aikido Yamaguchi dojo.
1 Aikido Film presentation of Yamaguchi Seigo sensei, A.M.
2 Demonstrations of Aikido Shihans and Kenjyutsu, etc, P.M.
Aikido Ueshiba Doshu will be presented as a main guest.
8th dan Aikido Shihans ( 6 people) will be presented.
7th dan Aikido Shihans (many) will be presented.
Shinkageryu Kenjyutsu will be presented by Grand master.
Date : Saturday, 09 April 2016
10:10 a.m. open, 10:50 a.m.-18:00 p.m.
Place : Yakult Hall ( Theatre style, 550 seats)
1-1-19, Minato-ku, Higashi-Shinbashi, Tokyo, Japan
All seats are reserved.
Reservation is available.